2.

Burg Frankenstein, Deutschland
Our next stop is Frankenstein Castle in Germany. Frankenstein Castle existed long before Mary Shelley created the monster of her famous novel. Prince Conrad II built the castle around 1250.
The legends of bringing the dead back to life come from an alchemist who lived in the castle. Johann Conrad Dippel reportedly studied both anatomy and alchemy, and experimented on dead animals.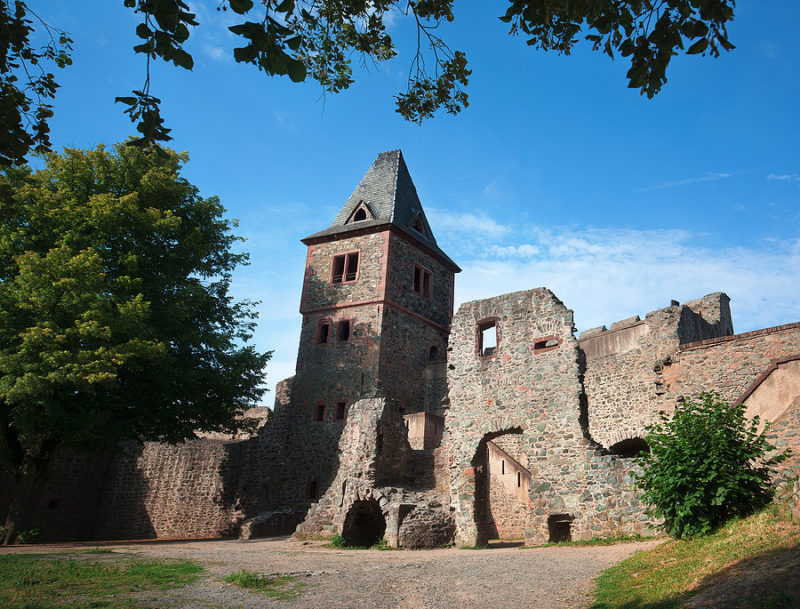 However, it is speculated that he exhumed human corpses in order to experiment on them as well.
Frankenstein Castle was visited by the team from the TV show Ghost Hunters International and had paranormal activity. Frankenstein Castle hosts an annual Halloween festival and remains a popular tourist attraction.
Frankenstein Castle owes its fame to the fact that it is repeatedly portrayed as the namesake for Mary Shelley's well-known book "Frankenstein or Modern Prometheus", which has also been filmed several times.
A connection between Mary Shelley and the castle is, however, doubted by various authors for reasons of the localities described – and no castle is mentioned in the novel.