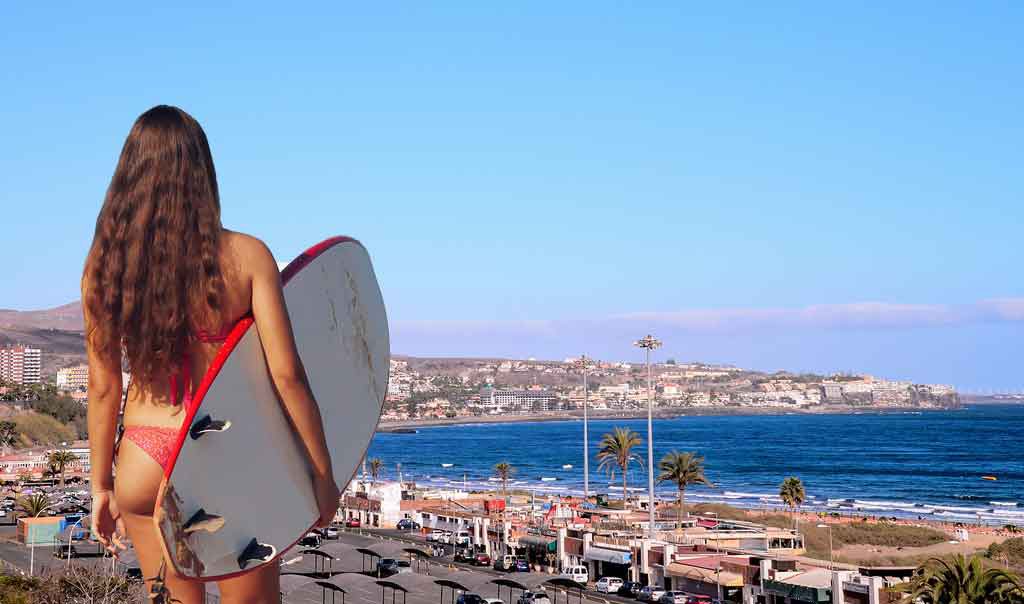 Playa del Ingles welcomes the visitor with a dreamlike atmosphere and liveliness. The beautiful beach and the promenade are well visited throughout the year. Sun loungers and parasols wait for a fee on the sun-hungry tourists. Deep blue sea and the Gulf Stream very clean water, green, mighty palm trees and the stunning sandy beach offer a fantastic picture and unmistakable holiday feeling.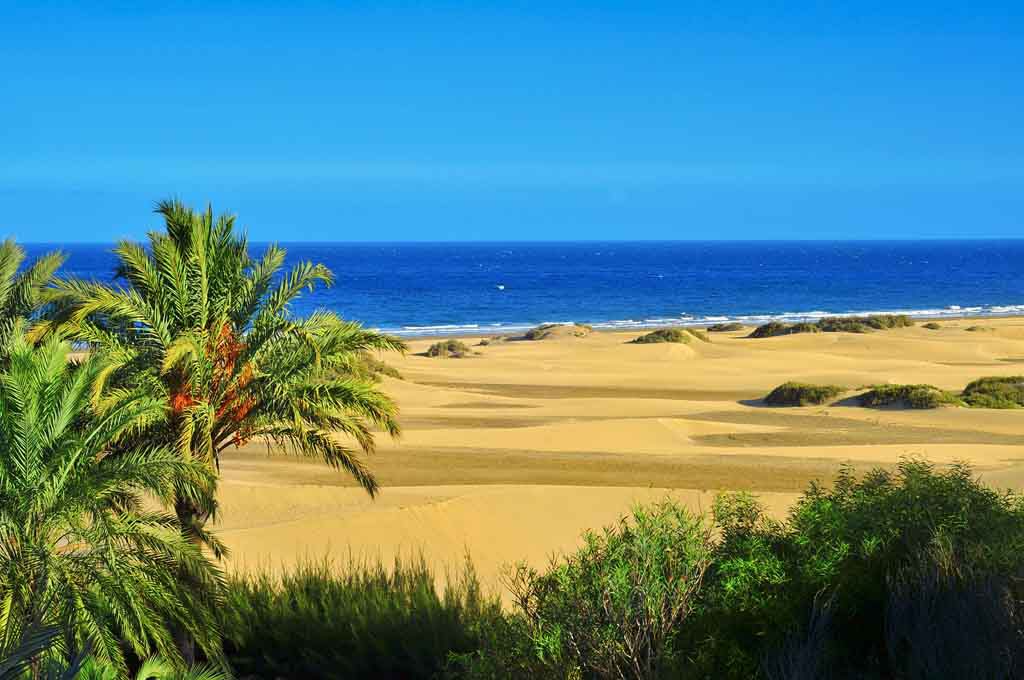 Whoever once was here, comes again. Refueling this energy is just not possible elsewhere. The famous sand dunes connect directly to the beach of Playa del Ingles and look just breathtaking. Here the guest really has the feeling that he is already on the Sahara. Even the climate is almost here. The tourists like to walk over and in the dunes but also for jogging are the beautiful sand dunes ideal.
Water sports on Playa del Ingles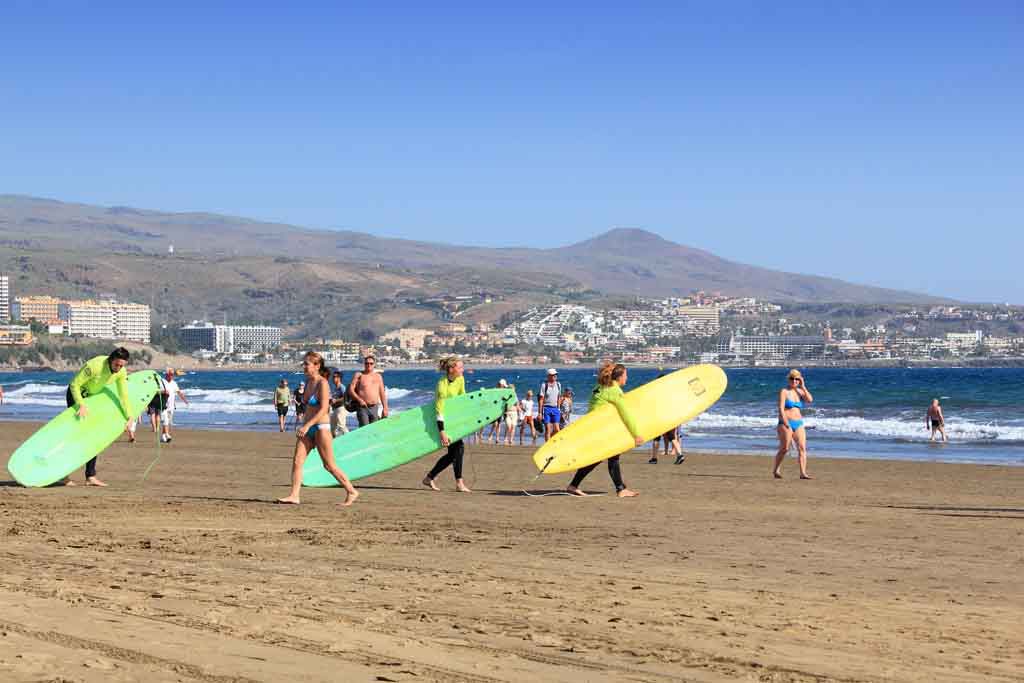 Anyone who loves water sports, which is definitely on one of the most beautiful beaches in Gran Canaria, which is Playa del Ingles in any case, absolutely right. The water sports center, which is located directly on the beach promenade, organizes sporting tours by jet ski or jetboat. Playa del Ingles is perfect for surfing. Just grab the surfboard and get up on the waves. Surfboards and flyingboards can be rented at the water sports center.
A highlight for many water rats is a sailing trip or a ride on a luxurious yacht. Both are offered in Playa del Ingles. Sailing trips give the athlete unforgettable moments on the Atlantic Ocean and show him the most beautiful places on the Canary Island. It goes by dreamy bays like Las Burras or on steep rocks as they are found on the west coast. The yacht is lent with the captain and the journey lasts about three hours.
Nightlife in Playa del Ingles
Who decides to spend a holiday in Gran Canaria, has the choice between loneliness and silence or bustle and loud liveliness. In Playa del Ingles, people will find next to one of the most beautiful beaches on Gran Canria, fun, action and a diverse nightlife. In the Yumbo Centrum, the pubs line up, so everyone really finds the right location for their taste. Cabaret, dance shows and, of course, discotheques provide the perfect setting for entertaining, dancing and celebrating until others are on their way back to their lounge chairs.
Shopping in Playa del Ingles
There are plenty of shopping opportunities in Playa del Ingles. Although the prices are not necessarily cheap, the tourist gets as good as everything. Souvenirs are just as much for buyers as for brand name clothing or shoes and bags. There are also grocery stores offering products and goods from Germany.