For some people, the perfect vacation means relaxing on the beach and reading a good book, but for the adrenaline junkie, that kind of staid getaway simply will not do. If you are a dedicated solo traveler and an adrenaline junkie, you expect more from your next trip. Here are 10 great destinations for women who aren't afraid to seek thrills on their own.
1

Diving the Great Barrier Reef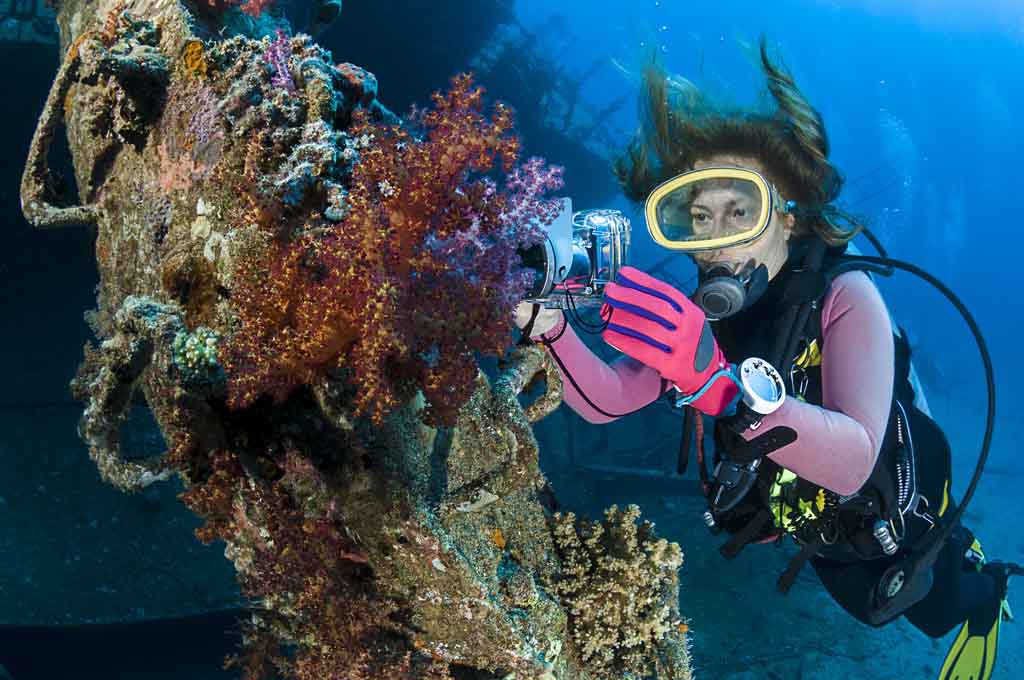 If you love diving, it is hard to beat the beauty and drama of the Great Barrier Reef in Australia. You'll probably want to stay away from the touristy places and book your trip with a local who understands your need for adventure.
Once you dive under the surface, you will truly be in a different world, with countless species of fish and marine life. There is a reason the Great Barrier Reef is the most popular dive spot in the world.
2

Rock Climbing in Yosemite
It would be hard to find a better spot for rock climbing than Yosemite in California's Sierra Nevada mountains. The stunning rock formations known as El Capitan and Half Dome are the most popular climbing locations, but there are hundreds of other lesser-known places to throw a line and get your fill of adrenaline-fueled adventure.
3

Hiking in Death Valley
It would be hard to find a more extreme environment in which to indulge your love of hiking than Death Valley, where temperatures routinely reach 120 degrees Fahrenheit and above. Conditions in this part of Eastern California are extremely dry, and natural sources of water are almost nonexistent. As if that were not enough, there are poisonous lizards, dangerous snakes and all manner of scary desert wildlife.
The normal solo traveler would wonder why anyone in her right mind would want to hike here, but the adrenaline junkie it is all about pushing limits and seeing what she are capable of. If you are a true adventuress and a hiking aficionado, a walk in Death Valley is like nothing else on earth.
4

Scaling the Top of Mount Everest
For the dedicated climber, Mount Everest represents the literal and figurative pinnacle of the sport. The climb is arduous and the risks are quite real, and when you reach the summit, you will be part of a small and exclusive club.
Even the Nepalese foothills around Mount Everest are filled with unique encounters, so plan to spend some time getting to know the area. A trip to Mount Everest is truly the thrill of a lifetime, perfect for anyone in search of stimulation.
5

Skydiving in Interlaken, Switzerland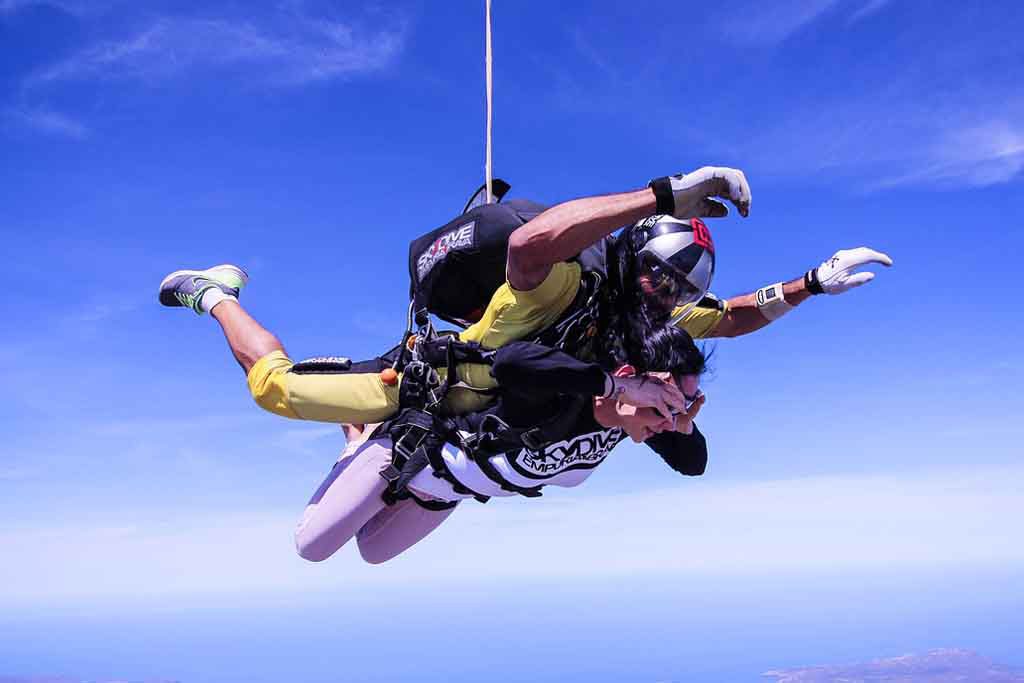 Can you imagine yourself leaping from a plane into the great blue yonder and enjoying breathtaking views of the Swiss Alps? That is exactly what you will experience when you visit Interlaken, an underappreciated part of the Swiss countryside that simply must be seen to be believed.
Interlaken is truly a paradise for fans of fun, with skydiving and paragliding opportunities at every turn. If you love to fly, Interlaken is the place to get your wings.
6

Volcano Boarding in Nicaragua
If you are a true thrill seeker, you have probably gone dune boarding a few times. Maybe you even traveled to exotic locations in the Middle East and North Africa to indulge your passion. But have you ever boarded down the side of an active volcano?
When you travel to the wilds of Nicaragua you can do just that. Nicaragua is one of the few places in the world where divas of danger can sail down the side of an active volcano, and while it is not for the faint of heart, volcano boarding is an experience you will not soon forget.
7

Taking a bath in devils swimming pool – Victoria Falls

It takes awhile to complete the rocky walk around the Devil's Pool to reach. But at the finish, the fearless jump into the pool on the edge of the Victoria Falls and are immediately pushed to the edge by the pull of the river. But the rock lip stops them and prevents them from falling over the cliffs, down into the roaring waters of the Zambezi.

Courageous bathers take a look over the edge, behind which the water plunges 110 meters into the depths. But do not worry, the leaders present watch out that no one falls over the edge.
8

Braving the Skywalk at the Grand Canyon
Imagine walking out onto a ledge and stepping into oblivion. That is exactly what you can do on the west side of the iconic Grand Canyon in Arizona. The installation of a glass walkway extending over that massive canyon was big news, and now that it has been completed, the walkway is a big hit.
The floor of the walkway is glass, but so are the walls. The Grand Canyon walkway is the perfect place for adrenaline junkies to test their mettle.
9

Surfing in Hawaii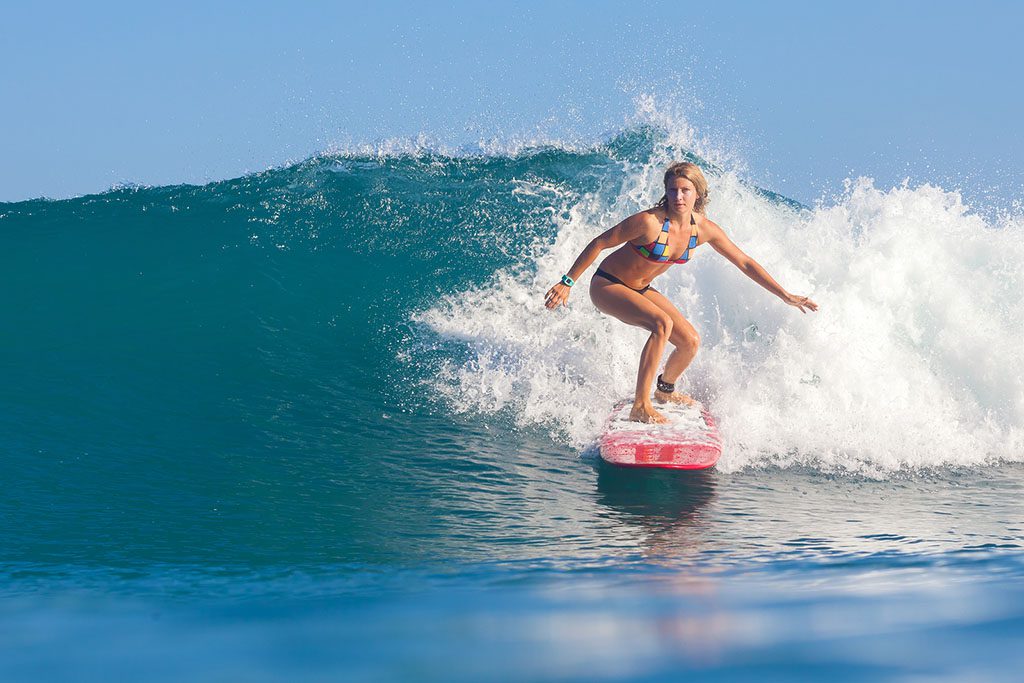 If you have always wanted to ride the biggest waves, Hawaii should be your travel destination. The Hawaiian islands are renowned for their enormous waves, and the surfing here is truly outstanding.
Whether you are an experienced surfer or a relative newcomer, you can find waves that suit your needs and abilities. Hawaii is also the perfect spot for solo travelers, with lots of new friends to make and pristine beaches to explore.
10

Kayaking in Belize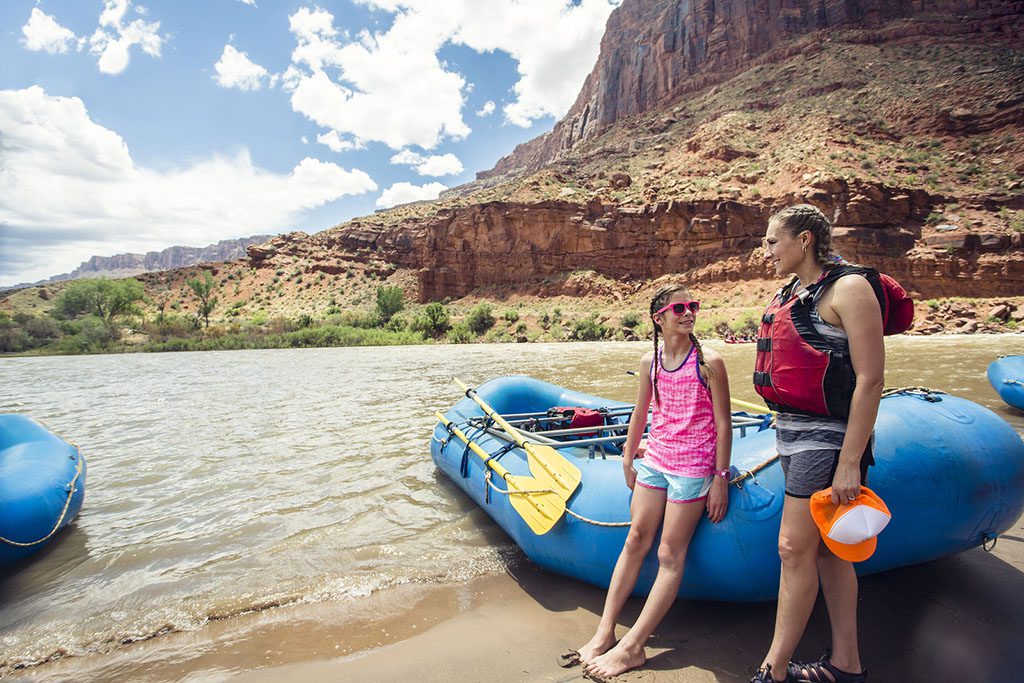 Belize is a land of natural beauty, with stunning rainforests and abundant wildlife at every turn. The water sports here are exceptional as well, and guiding your kayak down its raging rivers will certainly get your adrenaline pumping.
If you want your next vacation to be a true adventure, the destinations listed above are sure to get your blood pumping. Whether you love to surf and kayak or climb and explore, the world gives you plenty of ways to indulge your love of adventure travel and get your fill of adrenaline rushes.